Do you or your son/daughter want to learn the piano or keyboard?
Do you want to learn how to read music?
Did you have lessons elsewhere but found them hard?
Or, would you like to improve your skills and confidence?
It's easy to play the piano/keyboard with my unique approach!
Book your free trial lesson today.
In-person lessons are available in Leamington, Cambridge (Waikato, New Zealand).
Online lessons are available via Zoom or Skype video calling.

Piano Lessons for Beginners to Diploma (ATCL) Level
Children aged 3 or older, teenagers, and adults of all ages are welcome. 

Flexible Lesson Times
You can choose how long and how often you want your lessons to be. Lesson times can be flexible to fit around changing work hours.
What makes Harmonio Piano Studio unique?
Unique Approach
My unique method makes reading music easy! Book a free lesson to try it 🙂
Students learn a range of music skills in an integrated way:
Piano technique; reading piano music; ear training; playing piano arrangements by ear and from memory;  playing with others; music theory; history of music; scales, piano chords and arpeggios; piano practice skills and performance techniques.
I also use every opportunity to develop young students' literacy and numeracy skills.
Experienced Teacher
I am a registered music teacher with experience teaching students as young as 3 and as old as 69 years, from beginner to advanced level.
I also have experience as a professional classical pianist, chamber musician and a secondary school music teacher. 
My students have achieved Merit and Distinction in international piano exams up to Grade 8.
Flexibility
Usually a student has one 30-minute piano lesson per week.
Young students may prefer 10-, 15- or 20-minute lessons, once or twice per week.
Piano and keyboard lessons are available during the morning, afternoon or evening, and during school terms and school holidays. Online video lessons are available also.
It's fun to play the piano together!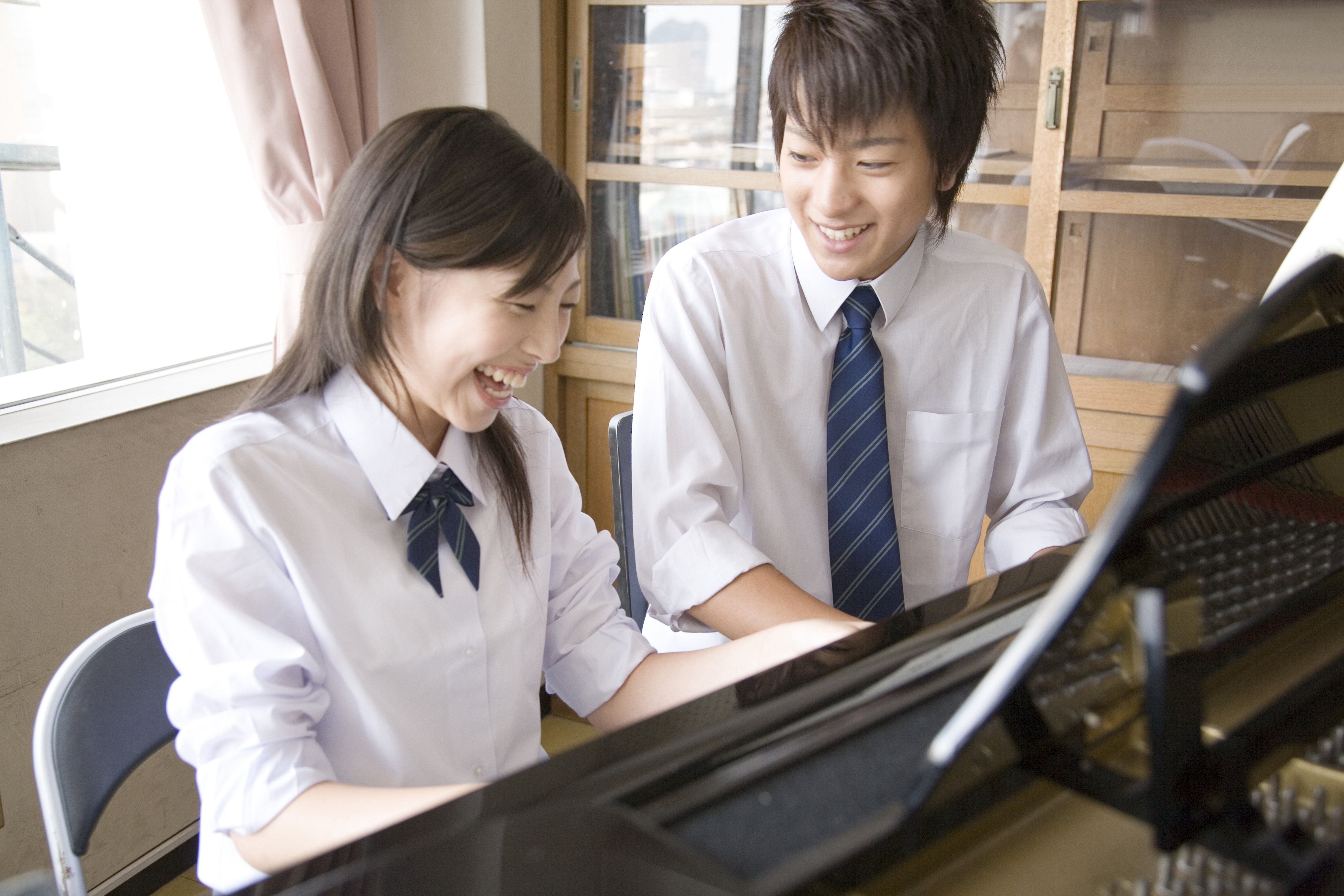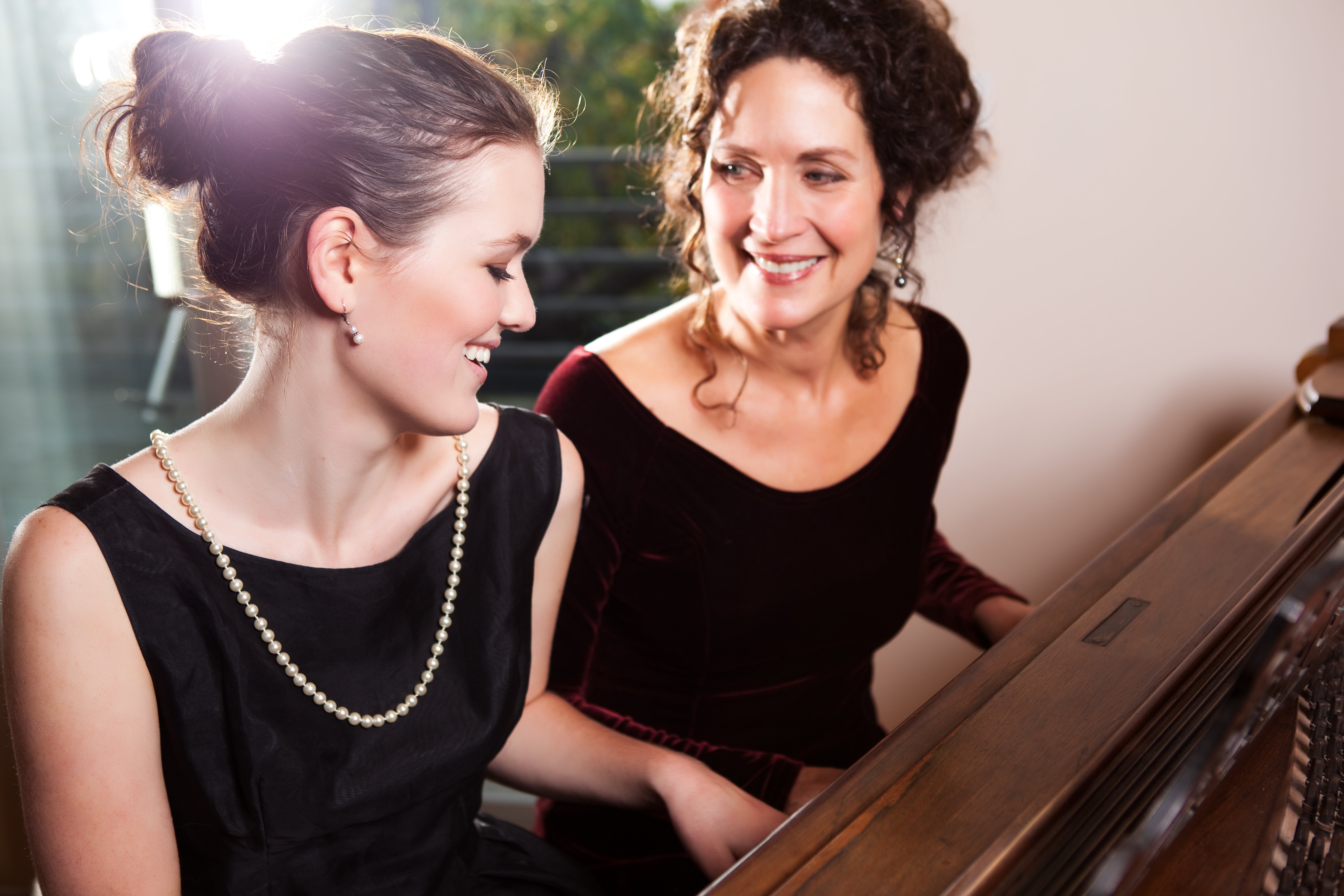 Some Benefits of Learning the Piano
Learning a musical instrument such as the piano can give a person a sense of achievement and develop self-confidence.
The piano is a social and versatile instrument.
Playing the piano develops fine motor skills and hand-eye coordination.
Playing the piano engages several areas of the brain at the same time, which helps to enhance thinking and problem-solving skills.
Frequently Asked Questions
 Click or touch a question for more information about music lessons.
How much do lessons cost?
Lessons cost $10 per 10-minute lesson, $15 per 15-minute lesson, $20 per 20-minute lesson and $30 for a 30-minute lesson – a standard fee.
Piano books usually cost about $20 each.
Graded music examinations are optional and at an extra cost. 
How often do piano students need to practise?
Students are expected to practise at least 10 minutes every day, 5 days per week. This is on top of the lesson time. The ideal is to practise around the same time each day so it becomes a habit.
Can family members attend music lessons?
Parents are welcome to attend lessons or drop their children off. Siblings are welcome to attend lessons if they will occupy themselves quietly in the designated area and respect studio property.
How are Students' health protected?
All students and their families are required to adhere to the Hygiene Policy.
Students are also encouraged to disinfect their piano or keyboard at home using these tips.
is it necessary to have a piano?
Every student needs to have regular access to a piano, a touch-sensitive digital piano or a touch-sensitive keyboard to practise on. An acoustic (non-electric) piano is preferable.
If you would like to buy a keyboard, I recommend one with at least 61 standard-size keys. (Not a 'mini' keyboard.) The keyboard needs to be touch-sensitive (quiet or loud in response to how hard a key is pressed) and able to have multiple keys sound at the same time. A sustain pedal input is helpful.
What are the teacher's qualifications?
Associate of the Institute of Registered Music Teachers (AIRMTNZ)
Bachelor of Arts, majoring in Music (Classical Piano Performance)
Graduate Diploma of Teaching (Primary)
In-service Certificate in English Language Teaching (ICELT)
Which music examinations are available?
Students can register for optional graded piano and music theory exams offered by Trinity College London, Royal Schools of Music (ABRSM), or the Australian Music Examinations Board (AMEB). Exam books and fees are at an additional cost.
Are lessons available during Covid-19 Alert Levels?
In-person lessons are available during Alert Levels 1 and 2.
Contact Harmonio Today
Book a free trial lesson below.
You should receive a response within 24 hours. Please check your spam/junk email folder.
You're also welcome to call or text 027 371 4500.