Harmonio Piano Studio
Cambridge Piano Teacher
Learn to play the piano from an experienced, registered piano teacher with an integrated music teaching approach.
Harmonio Piano Studio is located in the northern part of Leamington, Cambridge, Waikato, New Zealand.

Piano Lessons for Beginners to Licentiate Level
Children and adults of all ages are welcome.

Flexible Lesson Times
Lesson length and frequency are negiotiable.
What makes Harmonio Piano Studio unique?
Unique Approach
Students are taught a range of music skills in an integrative way: Piano technique; reading piano music; ear training; playing piano songs by ear and by memory;  playing piano with others; music theory; history of music; scales, piano chords and arpeggios; piano practice and performance techniques. 
Experienced Teacher
Experience as a professional classical pianist, chamber musician and a secondary school music teacher. 
 Students have achieved Merit and Distinction in international exams up to Grade 8. 
Flexibility
Usually students have one piano lesson of 30 minutes per week.
Young beginners may prefer 1 or 2 15-minute piano lessons per week.
Lessons are available during the day or evening, and during school terms and school holidays.
Relax in Nature
Music students and their family members can relax in a nearby native bush reserve.
There is a wooden walkway to a  stream and a picnic table.
It's fun to play the piano together!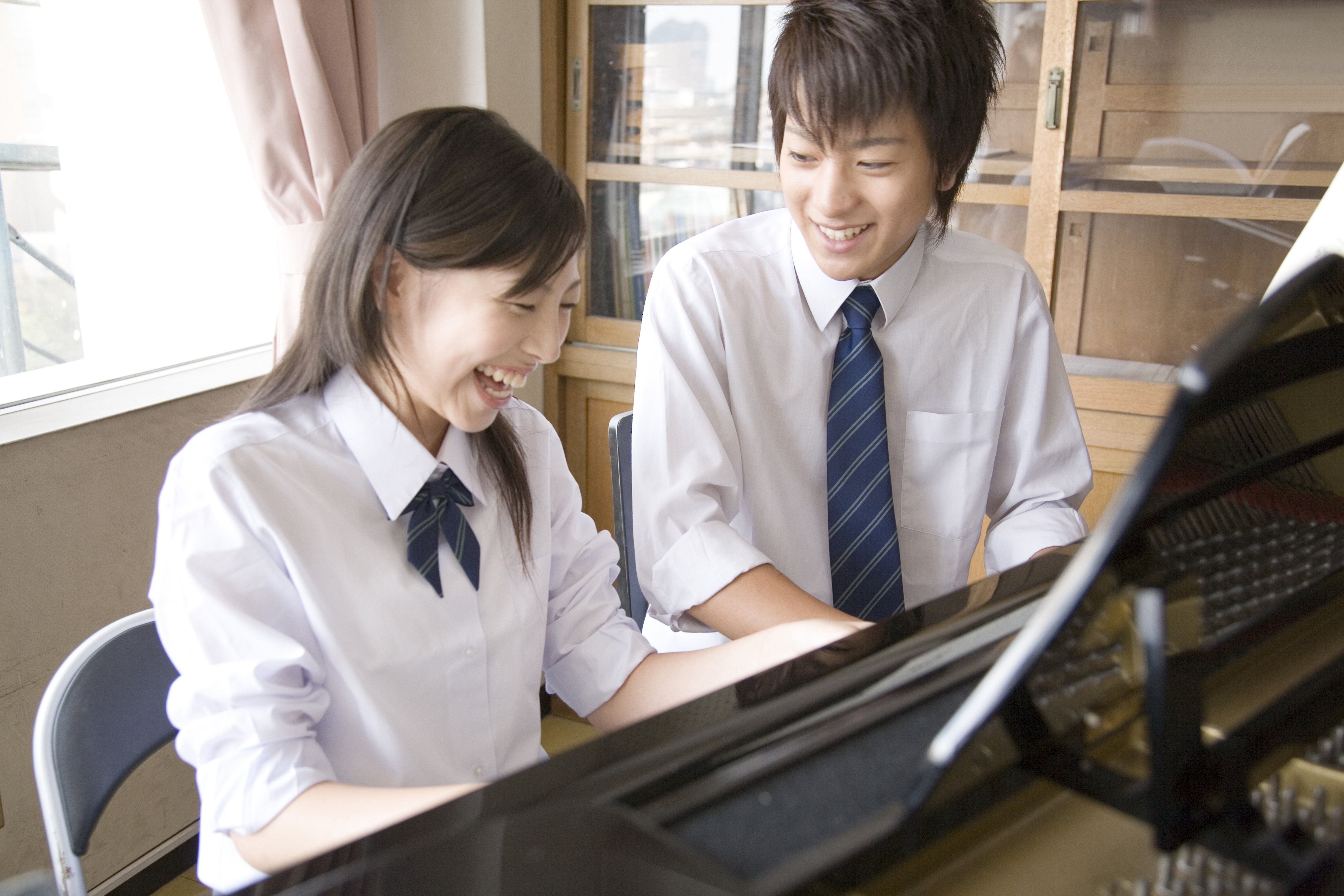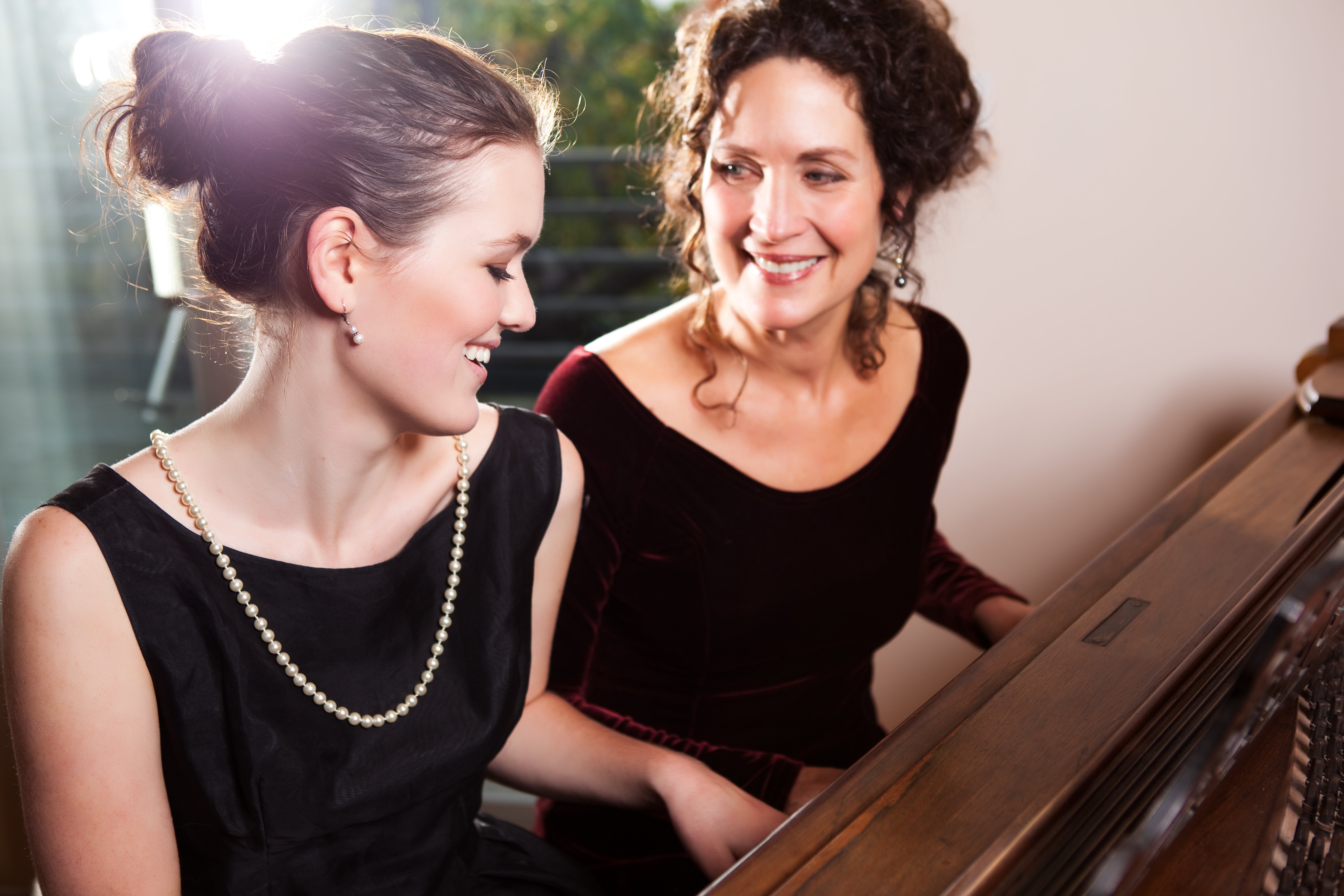 Some Benefits of Learning the Piano
Learning a musical instrument such as the piano gives a person a sense of achievement and develops self-confidence. The piano is a social and versatile instrument. Playing the piano develops fine motor skills and hand-eye coordination. It also engages many areas of the brain at the same time, which helps to enhance thinking and problem-solving skills. Read more here.
Frequently Asked Questions
 Click or touch a question for more information about our music lessons.
Where is harmonio Piano studio?
Harmonio Piano Studio is based in Upper Kingsley Street, Leamington, Cambridge, New Zealand.
Are lessons available elsewhere?
It may be possible to offer piano lessons near your area if there is sufficient demand. There may be an additional travel cost to be shared between the students.
Can family members attend music lessons?
Family members are welcome to attend lessons if they will occupy themselves quietly and respect studio property.
What are the teacher's qualifications?
Associate of the Institute of Registered Music Teachers (AIRMTNZ)
Bachelor of Arts, majoring in Classical Piano Performance
Graduate Diploma of Teaching (Primary)
In-service Certificate in English Language Teaching (ICELT)
How much would lessons cost?
Lessons are $30 for a 30-minute lesson – a standard fee.
Piano books usually cost $20 to $35 each.
Graded music examinations are optional and at an extra cost. 
is it necessary to have a piano?
Students need to have access to a piano, a digital piano or a full-size touch-sensitive keyboard to practise on. An acoustic piano is preferable.
how often Do piano students need to practise?
A beginner needs to practise at least 15 minutes every day, 5 days per week. This is on top of the lesson time. The ideal is to practise around the same time each day so it becomes a routine. 
Which music examinations are available?
Students can register for optional graded piano and music theory exams offered by Trinity Music London or the Associated Board of the Royal Schools of Music (ABRSM). Exam books and fees are at an additional cost. 
Contact Harmonio Today 
Book a free piano lesson below without any obligation to continue.
Your details will be used only to contact you about music lessons and will not be forwarded to any other party.
info@piano-lessons.nz